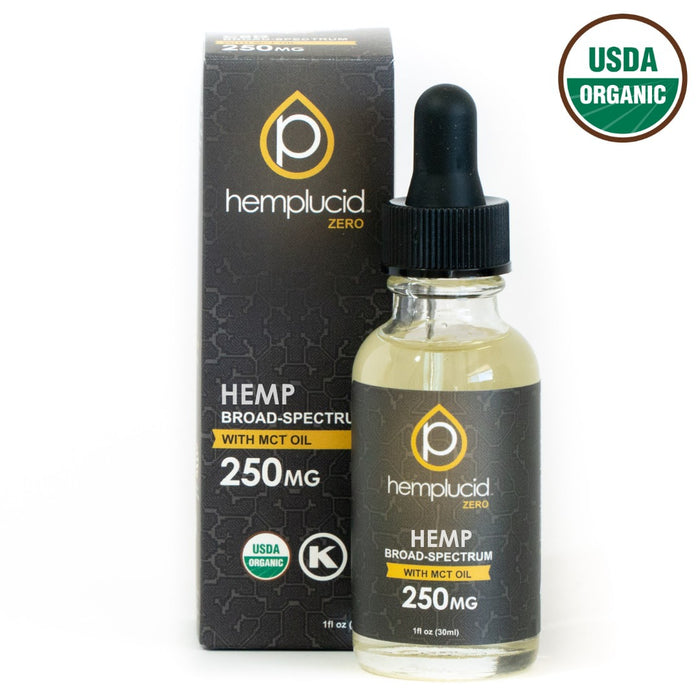 Why Choose Broad-Spectrum Hemp in MCT Oil?
This tincture pairs broad-spectrum hemp with organic fractionated coconut oil and contains non-detectable levels of THC. Hemp extracts are naturally fat-soluble and mix easily with MCT oil, allowing efficient absorption. This mild-tasting tincture is great for sensitive palates and provides clean fuel for the body in the form of healthy fats.


Made with Broad-Spectrum Hemp Extracts
Hemp compounds work better together. However, not everyone can use a product with detectable THC. The solution? Broad-spectrum hemp in MCT oil. Enjoy the benefits of hemp, secondary cannabinoids, and flavorful terpenes with non-detectable levels of THC.



USDA Certified Organic
Made with all-natural, USDA Certified Organic ingredients. These products are presented as nature intended, without the need for artificial ingredients, preservatives, or flavoring.
Always Third-Party Tested
Everything from the fields to the finished product is tested and retested to ensure the highest standards of potency and purity. Third-party test results (called Certificates of Analysis) are available to view online for every product batch.
Certificate of Analysis (COA) available at quality.hemplucid.com
Suggested Use
There's no one-size-fits-all when it comes to hemp. Everyone is different and will require different amounts to find their sweet spot. Here are a few things to keep in mind as you start your hemp journey.
Start with a small serving and gradually work your way up to a comfortable daily amount.
Consistent use is the best way to achieve results and find your balance.
Store at room temperature away from direct sunlight.
Sensitive to natural hemp flavors? Mix things up by adding hemp to food or dressings.